Here at Book Learn Pass we provide training for both learner drivers and full license holders alike. If you have already passed your driving test, but would like to continue training and widen your driving experience, we have a number of driving courses fully qualified drivers can book.
You can book refresher driving lessons, if you would like to work on specific subjects from the driving syllabus, we have a defensive driving course to help develop your anticipation and hazard perception and we also offer the Driver Vehicle Standards Agency (DVSA) recommended Pass Plus driving scheme too.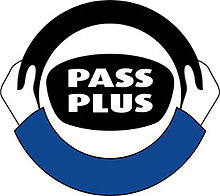 Pass Plus
What is the Pass Plus Scheme?
The Pass Plus scheme is a driving course designed to improve your ability and confidence behind the wheel and in the process, reduce the chances of you being involved in an accident or serious incident. The course is designed by the DVSA, it is open to anyone who has passed their driving test and it is recommended for individuals who have held their driver's license for less than 12 months.
How Does The Pass Plus Scheme Work?
The course is made up of 6 modules, each module last an hour and at the end of the course you are awarded either a pass or a fail mark. You do not have to take a test, however you will be assessed by your instructor and the subjects in the course are as follows
Town Driving
Driving in a busy town centre can be a challenge for many newly qualified drivers. There are hazards at every turn and your reactions need to be sharp to ensure you remain safe at all times. The town driving module takes you through your local town centre, with the objective of improving your hazard perception and ability to drive in built up areas.
All Weather Driving
You need to be competent driving in a range of weather conditions, as adverse weather can have a significant impact on your vehicle, the road and other road users around you. This module teaches you how to drive safely in a range of weather conditions, focusing on things such as a stopping distances and maintaining the correct gap between you and other vehicles in bad weather.
Country Lanes and Rural Roads
You need to be extra cautious when driving on country lanes. Such roads tend to be narrower, have sharper bends and are often without markings and pavements for pedestrians. The country lanes and rural roads module will improve your driving in such settings and it is the third topic on this course.
Driving at Night
Newly qualified drivers often struggle when visibility is reduced. It is much harder to judge hazards, the speed of approaching traffic and the intentions of other road users when driving at night and this module is designed to improve your confidence when on the road after dark.
Driving on The Dual Carriageway
If you are to drive efficiently in the UK, you need to be able to drive confidently on the dual carriageway. A mistake on this type of road, often leads to a serious incident and this module is designed to improve your ability and confidence while travelling on this type of road.
Driving on the Motorway
Learner drivers are legally not allowed to drive on the motorway, therefore immediately after passing your test, you are permitted to drive on a road which you have no experience of. Motorways although very safe, can be daunting for newly qualified drivers. Due to the motorway speed limit and the complexities of joining and leaving the carriageway, driving on the motorway is an important topic and once which many student take the entire course for. 
Pass Plus Insurance Discount
Upon successful completion of the course, you will be awarded a certificate which entitles you to lower premiums and several insurance providers have signed up to the scheme. The discount on offer is a significant one, ranging from between 30% – 50% and insurers offer you a lower premiums as you are now seen as a safer driver and someone less likely to be involved in an accident. Before booking your insurance, it is worthwhile checking that your provider does offer this discount and do not forget to shop around as you could find an even better deal online.
Pass Plus Cost
On average the Pass Plus costs £180 for the 6 modules, which works out at £30 an hour. The cost is slightly more than your average lesson, due to the times, locations and weather conditions that you will be required to drive on.
To encourage more young drivers to complete the course, some local councils have subsidised the cost of the course and if your council is participating in this scheme, you can receive a substantial discount towards the cost of your training. You can check which councils are offering the subsidy here.